During summer time the weather gets warmer, the sun shines brighter. Our hair gets lighter and our skin becomes tanner. Tan skin is a signature look when it comes to the summer time. Everyone wants to have the perfect summer glow. However, how many times have we left the house with a face full of makeup only to find that the makeup has melted off on the way to work. We have all been there.
Summer time is the perfect time to upgrade your beauty regime and use the right products that will allow you to beat the heat while still looking amazing on your skin. Thankfully, we have found the right products that will make you glow , after all glowing skin is the outcome of happy healthy skin. Time to toss your old winter products and try these 10 beauty products that will give you the perfect JLO glow.
10- Milani Baked Bronzer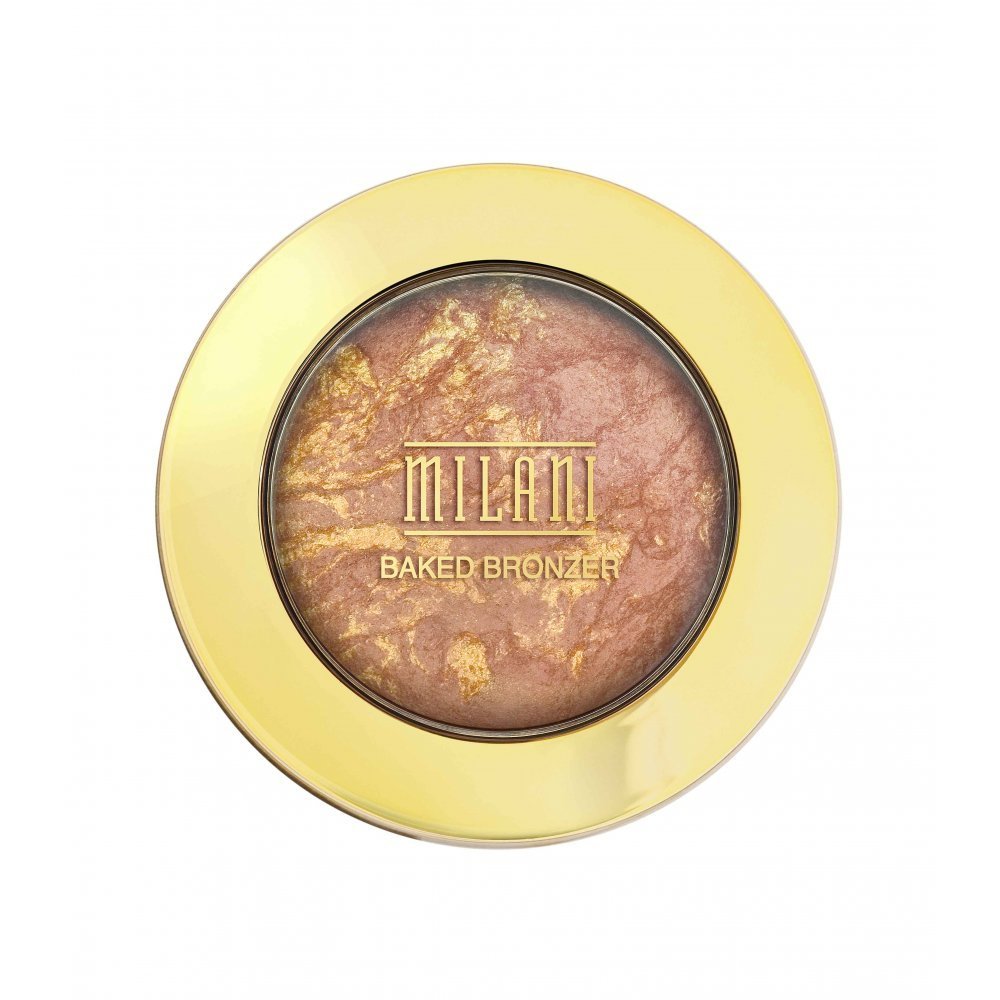 If you are looking for a bronzer that can be used on your face and body this is the one for you. This milani baked bronzer is the perfect combination between a bronzer and a highlighting powder. It contains gold and bronze flecks in the marble of the bronzer to give the perfect glow to your skin.
This bronzer can be used as a light dust on your skin for a light glowing effect, it can be used to highlight your face, shoulders, legs and even your chest or it can be used as eyeshadow. This product is extremely versatile when it comes to its application. It is also buildable on your skin so you can choose how intense you want your glow to be.
9- Estee Lauder Illuminating Perfecting Primer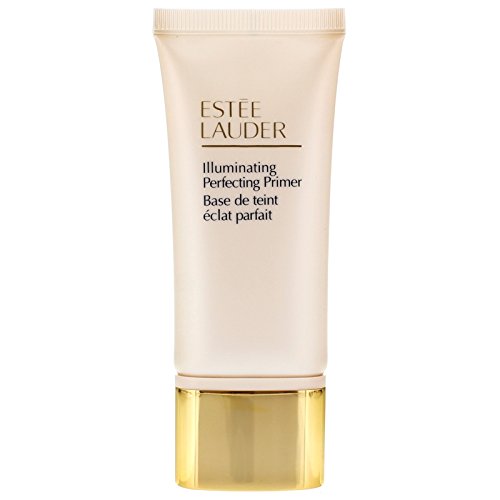 The warm weather is the perfect time to update your beauty routine and add more illuminating products that will give a glow to your skin without much effort. This Estee Lauder Illuminating primer does just that. It contains crushed pearls that add an extra light reflecting element to the primer which will not only help minimize the appearance of fine lines and large pores but it will give your skin an instant glow from within.
This primer can be used as a replacement for your moisturizer or as a primer before you apply your favorite foundation.
8-Laura Mercier – Illuminating Tinted Moisturizer SPF 20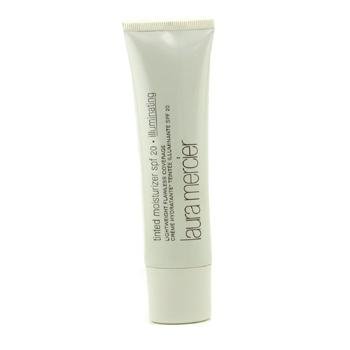 During the warmer weather we tend to either wear little to no makeup or no makeup at all. It always is nice to give your skin a chance to breathe and go a few hours without using any makeup. However, if you feel the need to wear at least a moisturizer this is the one we would recommend.
This laura mercier moisturizer is tinted which means it does contain some color and an extremely light coverage. The tint is to blur some imperfections on your skin while offering you all the benefits of a moisturizer. It also contains SPF 20 which will give your skin sun protection as well.
7-Dead Sea Salt Scrub & Coconut Oil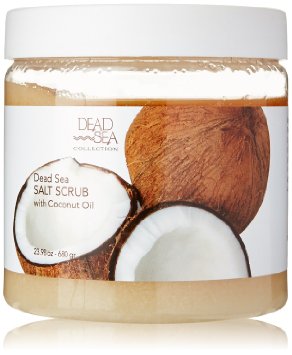 Giving your skin a polish by using a scrub is one of the best ways not only to remove unwanted dead skin cells from your skin but also the best way to reveal your skin's natural radiance. This dead sea salt scrub and coconut oil is an excellent way to remove your dead skin from your face and body in a gentle manner.
This scrub was lightly milled to create the perfect moisturizing scrub. This scrub can be used on your face and body. It should be used 2-3 times per week according to skin type. The drier your skin is the less you should use it during the week.
6- Stila Magnificent Metals Foil Finish Eye Shadow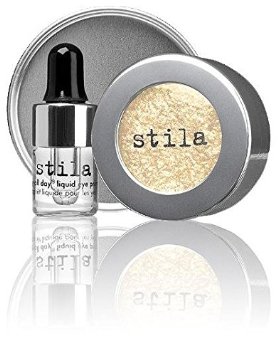 When we think of glowing skin we sometimes think of metallic eyeshadows that can double up as highlighting powders. Eyeshadows are excellent products that can double up in purpose. I personally love makeup products that can be used for one than one thing. This Stila Magnificent metals foil finish eyeshadow does just that. It is the perfect eyeshadow when you want to create an intense metallic eye look. Or the perfect intense highlighting powder.
There isn't quite anything like this eyeshadow from Stila on the market. It is intense on its own but can be even more intensified when you use the shadow glue. The eyeshadow glue will ensure the look is intensified and will last all day as glitter like eyeshadows tend to have some fall out throughout the day.
5- theBalm INSTAIN Blush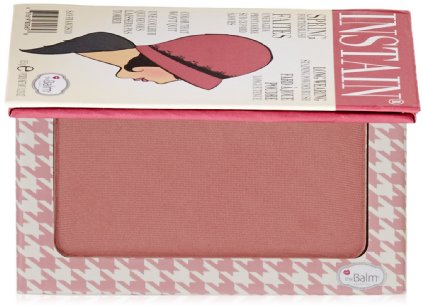 When you think of glowing, radiant skin you may not think you need to apply blush. However, the key to healthy looking skin is having a natural flush to it. When your skin has a natural flush to it, you will appear happier and healthier. That is where this Thebalm instain blush comes into play.
Although it does not include gold particles it does contain staying power. Which means once you apply this blush it will be on your skin for up to 16 hours giving you the natural flush appearance to your cheeks. This is a great product to you if you decide to only use a tinted moisturizer and nothing else on your face.
4- Miracle Body Transformer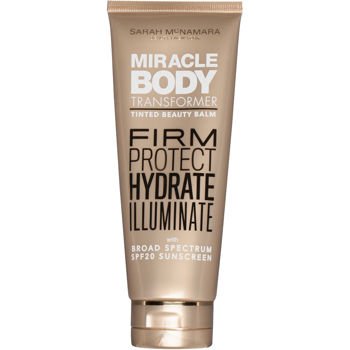 We all love a tan skin for the summer however, being in the harmful sun without sun protection can do your skin more harm than good. For this reason we recommend using a tinted moisturizer for your body. This Miracle Body Transformer does just that. It gradually self tans your skin to give you a sun kissed glow without having to spend hours under the sun. By it gradually tanning your skin, you will be able to control how tan you become.
It also contains illuminating particles to help blur any skin imperfections you may have. Offering you a flawless finish every time you use this tinted moisturizer.
3- Clarins Blue Orchid Face Treatment Oil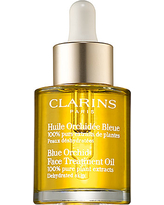 If you have dry to combination skin and wish to add more hydration to your daily beauty routine adding a face oil is the way to go. Face oils are great to rehydrate your skin and give you back the moisture you may have lost. They can also be added to your foundation to give you an extra boost of illumination. Adding a drop or two of your favorite face oil to your foundation can help add an extra layer of moisture to your foundation routine. If you have oily skin this is not the best option for you.
This clarins blue orchid face treatment oil is one of the best oils to apply on your face and body. It is not greasy or oily and fast absorbing which will allow your skin to drink up the benefits it contains very quickly.
2- Laura Geller Baked Gelato Swirl Illuminator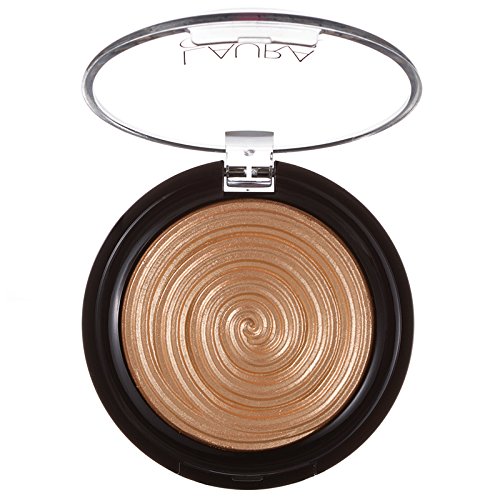 If you want to glow like JLO does on a daily basis you need this illuminating powder. This highlighting powder is like no other as it is baked into the pan instead of it being a loose powder. By it being baked the gold tones are twice as intense giving you the perfect glow wherever you decide to put it. You can use this illuminating powder wherever you would like the sun to glow on you a little bit more.
This Illuminator will give you an instant glow that is buildable on your skin. It can be as subtle or as intense as you would like it to be.
1- Physicians Formula Nude Wear Glowing Nude Foundation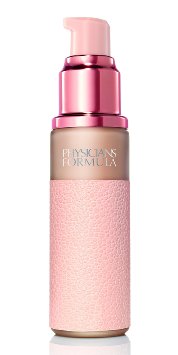 If you do not have the time to apply a full face of makeup however, you still want to have glowing radiant skin. Using a foundation that contains illuminating pearl in it is the way to go. This physicians formula foundation with crushed pearl in it will give you the ultimate lightweight glow. Instead of using multiple products to achieve a quick glow this would be the only one you would need. It offers a wearable soft glow while being light coverage.
The coverage is buildable. Perfect for those days that you need a little bit more coverage you can easily build up on it. It is also long wearing and can be used on all skin types. You do not need to powder when you use this foundation.
The perfect way to achieve your summer glow without having to be in the sun for hours is by using these 10 products. Which beauty product is your summer must have. Let us know in the comments below.
More Beauty Ideas & Resources
---
Article source: http://www.prettydesigns.com/best-beauty-products-to-achieve-the-perfect-summer-glow/